Skip to content
European Co-Production Market – Call for Applications
Date & Time

11.04.2022

Location

online

Website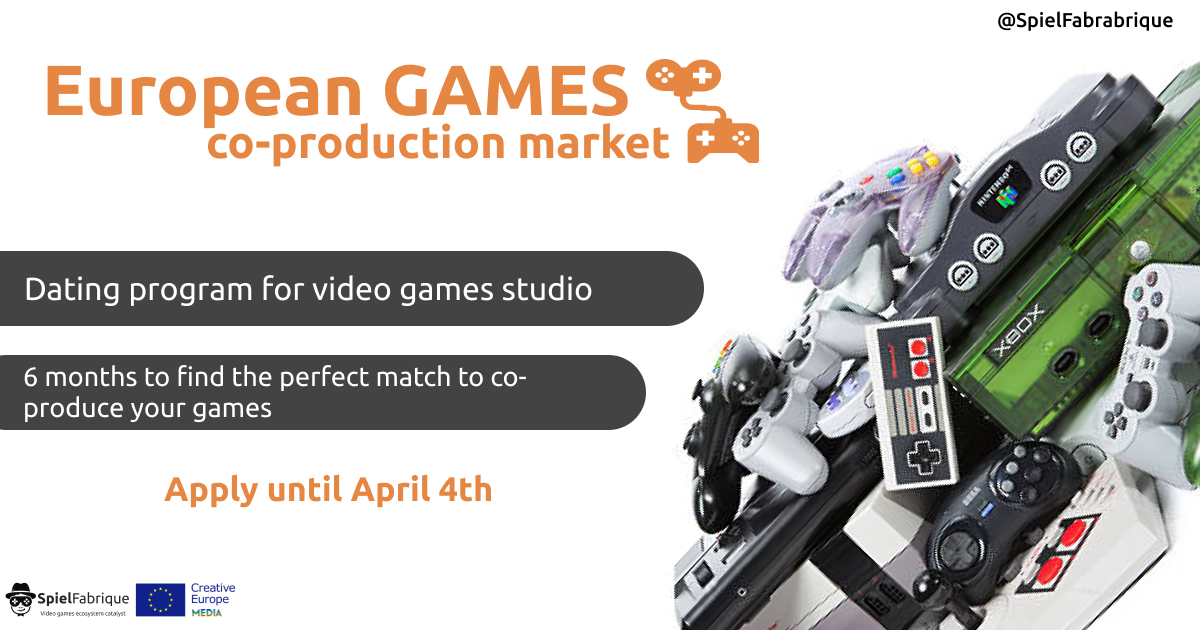 The European Game Co-Production Market – a program initiated by SpielFabrique and supported by games:net Berlin Europe – aims to bring together studios from all over Europe to develop and finance independent games. It is an alternative way to develop and distribute your video games successfully. The 6-month yearly program (June – November) helps you to find co-producers for your game, define your common strategy and pitch to publishers and financiers.
The program is completely free and is looking for studios from France, Germany, Spain, Belgium (Flanders & Wallonia), Croatia, Denmark, Ireland, Netherlands, Norway and Tunisia.
You are either an already established small indie dev that is looking for a partner to support your project. Then you will need to provide a project pitch for the market and a prototype of your game. Or you are a small- to mid-size indie dev, looking for a project to co-produce. In that case, you will need to pitch what kind of support and experience you can bring to the table or what projects you can work on. You can find more information on the whole program here.
You can register until April 11th via this website. If you have any questions, please feel free to reach out to our Project Manager Florian (masuth@medianet-bb.de).
SpielFabrique is also hosting several Q&A-webinars from March 29th to April 6th to answer all your questions regarding the program. You can register here.
Our participation is made possible by