Skip to content
Date & Time

25.11.2021 - 27.11.2021

Location

online and in Kosice

Website

Tickets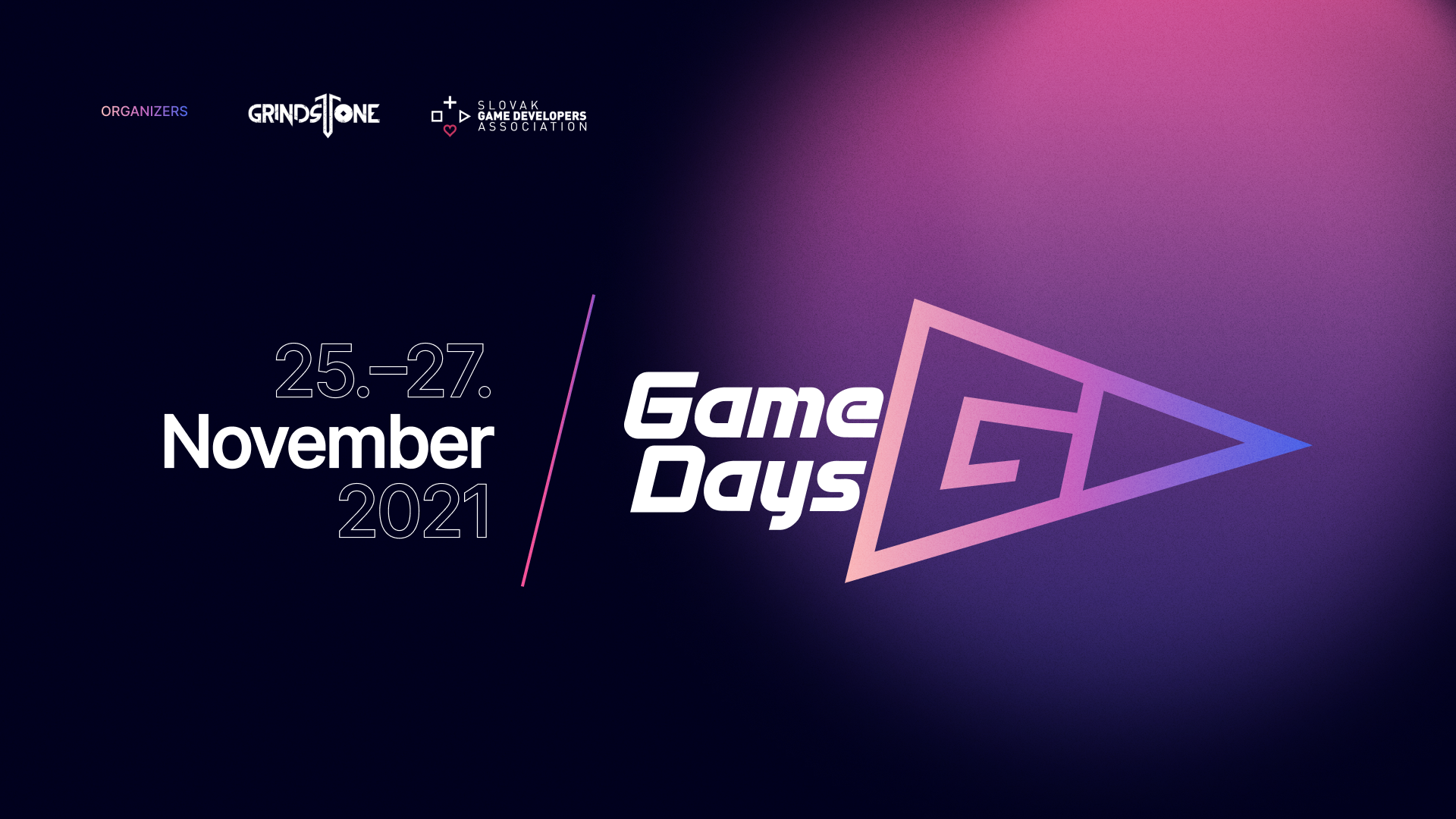 GET AN UPGRADE ON GAME DAYS 2021 and meet fellow developers from the Visegrad region.
Whether you run your own project or have the ''comfort'' of being a specialist, you need to upgrade yourself every day. Rules of the game change very fast and the industry is full of new trends that you don't want to miss.

In order to keep up-to-date, come visit the Game Days  2021 – an annual conference organized by Slovak developers for developers scheduled to happen on 25 – 27 November. This time in a hybrid format allowing even more professionals, speakers & industry insiders to take part. Have you been wondering what is the state of game development in Slovakia and surrounding countries? Would you like to network with highly skilled developers, entrepreneurs & artists from this part of the world? Then this is the conference for you.
You can look forward to online networking, talks, panels, workshops, dev contests with a $40.000 prize pool, vignettes into selected Slovak studios, annual Slovak Game of the Year awards and roundtable discussion with the Steam business team.
Register today with ILOVEGAMEDAYS and save 50% on the all-inclusive Business Ticket: https://gamedays.sk/