Skip to content
INDIGO 2021 Business and Showcase event
Date & Time

25.06.2021 - 25.06.2021

09:00 CEST - 21:00 CEST

Location

Hybrid – Utrecht & Online

Website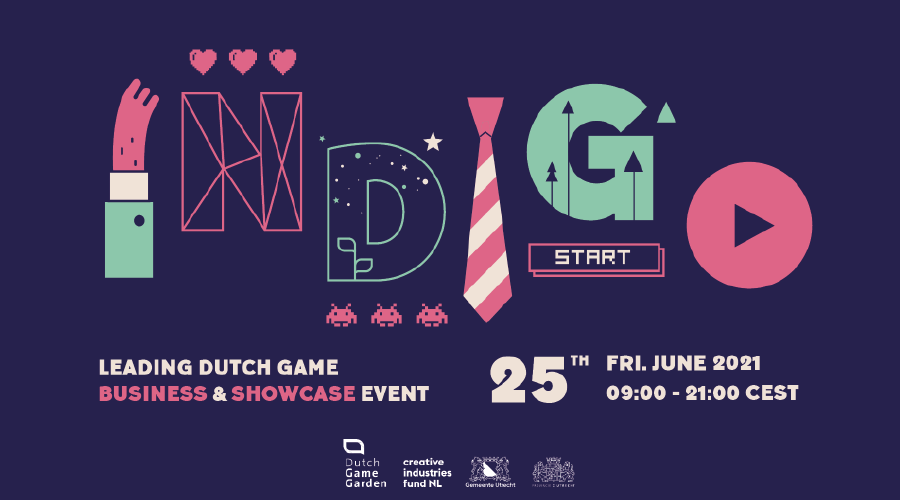 Join us and our partners at INDIGO, the leading business and showcase event in the Netherlands. Attendees can join INDIGO 2021 online on June 25th.
The INDIGO program will include an inspiring TALKS conference with lectures, panels, and interviews on various topics in the industry. The virtual DISCOVER showcase will display the latest game creations from Benelux and through MeetToMatch, attendees can connect with investors, publishers, and service providers.
Developers and other ticket holders can join in on inspiring TALKS by some of the biggest names in the Dutch Game industry. People will have a chance to gain new insights into the development of video games, learn more about the different studios and the marketing behind a game.
In the DISCOVER Showcase, developers from the Benelux will get the chance to show off their games. During a live stream, well-known streamers will play their creations and interact with the DISCOVER audience. Developers that are selected for the showcase, will automatically compete for the INDIGO Award.
Last, and certainly not least, hundreds of game industry professionals, investors, publishers, service providers and the like will join us at INDIGO on MeetToMatch. People can use this top-of-the-line matchmaking platform, to pursue new business deals, jobs and to network with people from all over the industry.
As a partner of INDIGO, we can supply the community with a 10% discount on all tickets. Attending the DISCOVER showcase stream is free of charge.
To receive the discount, you can follow this link, or use the code: gnbe_c0de manually at Eventbrite.
For more news, announcements, and updates, you can follow INDIGO on Facebook, Twitter, LinkedIn, and Instagram.
More information on the event can be found here.